Konsert frá Hofi flying to Belgium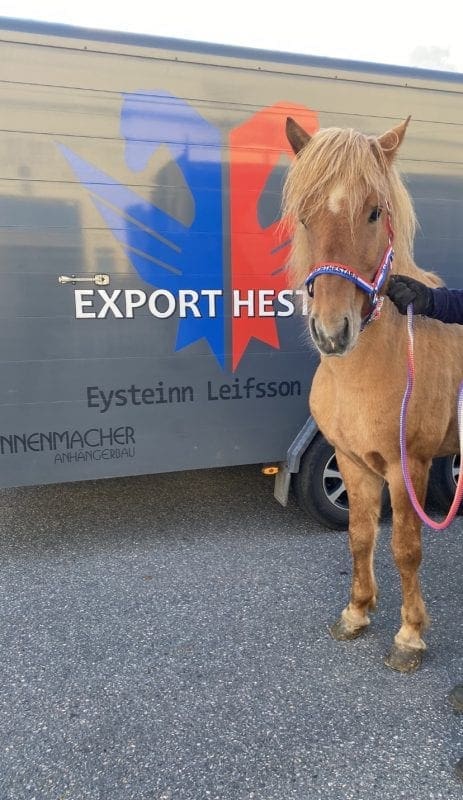 The stallion Konsert frá Hofi flew from Keflavik to Liege in Belgium the other day, where his owner, Frans Goetschalckx, waited his arrival with excitement.
Konsert won his class of 4 years old stallions at the 2014 Landsmót in Hella, with a memorable performance where he got among other great marks, 10,0 for tölt, ridden by Agnar Þór Magnússon.
The next year Jakob Svavar Sigurðsson got Konsert in training and they tried out the competition track taking part in tölt T1 with great results, like 8,50 in the A-finals of Reykjavík Championships.
This summer Konsert received 1. prize for offspring at the National Breeding Show. He has already 332 offspring according to WorldFengur.
Export-hestar arranged the transportation of Konsert to his new home in Belgium.
We wish the new owner very happy times ahead with Konsert.